We provide services before, during, and post-event. These range from online registration setup, bib/packet preparation, packet pickup, bib and results lookup, and live athlete tracking, just to name a few.
We utilize state-of-the-art RFID timing systems and software created by RM Timing Systems and Racemine. With our system's features and software constantly updated, we have the capability to apply many types of chips that will cater to your event, including those that attach to bibs, bicycle frames, shoes, or even an ankle straps for multi-sport events. In addition, we provide the race organizers with helpful reports during and after the race.
SVE Timing times some of the largest events in the nation, including those put on by the Big Sur International Marathon, Run Long Beach, Dana Point Turkey Trot, the San Francisco 49ers, Kaiser Permanente, The Giant Race, and many more. If you would like any references regarding our quality of work, please don't hesitate to shoot us a message, and we'll get you in contact with some our current clients.
We also offer some of the lowest priced online race registrations through Racemine. Racemine provides one of the most feature-packed online solutions for any race organization, big or small.
SVE Timing Videos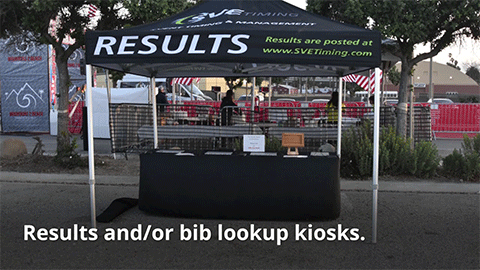 About SVE Timing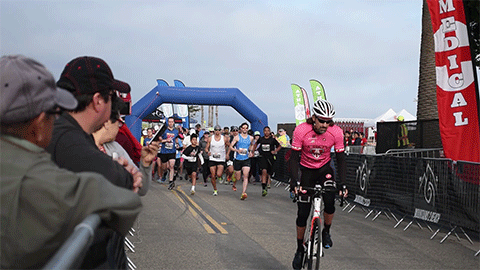 A Peek Into Live Events
Our Services
High energy staff
Low-cost and reliable RFID Chips
Professional looking presence
Live athlete tracking online
Instant results
SMS, email, or social post of split and finish times
Our Clients Include
Big Sur International Marathon
Kaiser Permanente Half Marathon
Dole Great Race of Agoura Hills
Morgan Hill Marathon
The Giant Race
Mountains 2 Beach Marathon
USA Productions Triathlon Series
Long Beach Marathon
Dana Point Turkey Trot
The Sharks Run
Two Cities Marathon and Half Marathon
The Ventura Marathon
Experienced Staff
Reliable Service